About Queen Carpet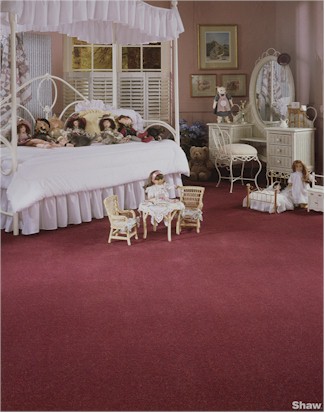 Discovering Luxury with the Queen Carpet
Introduction
When it comes to flooring, carpets have always been synonymous with comfort, elegance, and style. Among the vast array of options available in the market, the Queen Carpet stands out as a testament to quality craftsmanship, durability, and luxurious comfort. Here's a closer look at this unique line of carpets that elevates any living space to a whole new level.
The Heritage
Shaw Floors, the parent company behind the Queen Carpet, has been an industry leader for over 50 years. With a commitment to sustainability and innovation, Shaw Floors brings a range of products designed to meet the diverse needs of modern homes. The Queen collection, in particular, encapsulates the essence of regality, durability, and aesthetic appeal.
Variety of Options
Colors
The Queen Carpet offers a plethora of colors to suit every style preference. From subtle neutral tones like beige and gray to vibrant hues like red and blue, the collection is a designer's dream come true.
Textures
Textural diversity is another strong suit of this collection. Whether you are inclined towards a plush, velvety feel or prefer the modern vibe of looped textures, you are sure to find a match that harmonizes with your home décor.
Patterns
Patterned carpets add a layer of visual intrigue and depth to any room. Shaw Queen Carpets come in various designs ranging from traditional floral motifs to abstract and geometric patterns.
The Durability Factor
Quality is not just skin-deep with the Queen Carpet. With high-quality yarn and superior manufacturing processes, these carpets are engineered to withstand heavy foot traffic and are resistant to stains and fading. Most of the options in this collection come with a warranty, adding an extra layer of assurance to your investment.
Sustainability
Shaw Floors places a heavy emphasis on sustainable practices and the Queen collection is no exception. From responsible sourcing to recyclable materials, the carpets in this line contribute to a greener planet without compromising on aesthetic or functional qualities.
Care and Maintenance
Taking care of your Shaw Queen carpet is easy. Most spills can be cleaned up with a simple blotting technique and routine vacuuming is usually enough to maintain the carpet's appearance and longevity. For tougher stains and long-term maintenance, Shaw Floors recommends professional cleaning services at regular intervals.
Conclusion
When it comes to offering a blend of comfort, luxury, and durability, few collections can rival the Queen Carpet. Whether you're renovating your home or setting up a new one, this collection offers an array of choices that suit any lifestyle and aesthetic preference, making it a worthy investment for your living space.
---
---