About TEC Specialty Products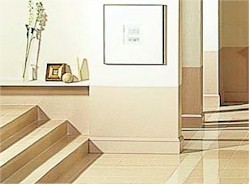 Founded in 1957, TEC Specialty Products, Inc. is a leading North American manufacturer and marketer of building products, including ceramic and stone tile installation systems; surface preparation products; exterior insulation finish systems (EIFS); flooring and construction adhesives; and epoxy terrazzo flooring. TEC products are used in both commercial and residential applications, for new construction and renovation. Popular products include Full Flex® tile and stone mortar, AccuColor® tile grout, Double Duty™ ceramic tile adhesive, The Perfect Putdown® floor covering adhesive, TEC® exterior insulation finish systems and Tuff-Lite® epoxy terrazzo flooring. 

Headquartered in Palatine, Illinois, TEC also maintains facilities in La Mirada, CA, Santa Fe Springs, CA; Edison, NJ; and Gainesville, FL.

TEC is a wholly-owned subsidiary of H.B. Fuller Company, a 113-year-old worldwide manufacturer and marketer of adhesives, sealants, coatings and paints with headquarters in St. Paul, Minn. Fiscal 1999 sales totaled $1.365 billion.
---
---