About Shaw Carpet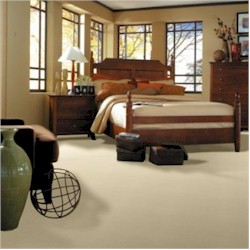 The Rise, Craftsmanship, and Innovation of Shaw Carpet
Introduction
Carpeting is more than just a floor covering; it's an element that can significantly impact the aesthetics and functionality of a room. When it comes to carpets, Shaw Industries Group, Inc. is a name that has established itself as a market leader in both residential and commercial spaces. Shaw Carpet is a subsidiary of Berkshire Hathaway, and its expansive selection of designs, colors, and materials have made it a go-to choice for consumers and businesses alike. Let's delve deeper into the history, craftsmanship, and technological innovations that set Shaw Carpet apart.
History and Growth
Shaw Industries began its journey in 1946 as Star Dye Company, a small business that dyed tufted scatter rugs. Robert Shaw and J.C. Shaw purchased the company in 1967, and this was a transformative period during which the business shifted its focus towards carpet manufacturing. Over the years, Shaw underwent several acquisitions and diversifications to cement its place in the market. Today, the company is based in Dalton, Georgia, a city often dubbed as the "Carpet Capital of the World," and employs over 20,000 associates worldwide.
Craftsmanship and Quality
Shaw Carpet is renowned for its craftsmanship, offering an extensive range of carpet styles, including loop, pattern, texture, and twist options. Customers can also choose from a myriad of colors and materials, such as nylon, polyester, and wool, to suit their individual preferences and needs.
The company places a strong emphasis on quality and durability. To this end, they conduct rigorous tests on their products to ensure they meet or exceed industry standards. This commitment to quality enables Shaw Carpet to provide long-lasting, resilient flooring options that stand the test of time.
Technological Innovations
Shaw Carpet has embraced technology to create products that are not only aesthetically pleasing but also environmentally friendly and functional. The company was one of the pioneers in using Cradle to Cradle certification, an eco-label that evaluates a product's safety to humans and the environment, its recyclability, and its manufacturing characteristics. Shaw's EcoWorx carpet tiles, for instance, have a backing material that is 100% recyclable, which minimizes waste and environmental impact.
Additionally, Shaw has developed innovations like the R2X Stain and Soil Resistance system. This technology goes beyond traditional repellants by covering the entire carpet fiber, providing complete protection against spills and stains.
Sustainability
Environmental stewardship is another area where Shaw Carpet excels. The company has taken significant steps to reduce its carbon footprint by implementing water conservation methods, energy-efficient manufacturing processes, and recycling initiatives. Their commitment to sustainability doesn't stop at their manufacturing practices; it extends to the final product, encouraging consumers to make environmentally responsible choices.
Conclusion
Shaw Carpet has evolved from a small dyeing company to a global leader in the carpet industry, with an expansive range of options that cater to different tastes and requirements. Through its commitment to craftsmanship, innovation, and sustainability, Shaw Carpet continues to set benchmarks for quality and responsibility in flooring solutions. Whether you're decorating a cozy home or furnishing a sprawling office space, Shaw Carpet offers options that blend style, function, and ethics seamlessly.
---
---
Featured Articles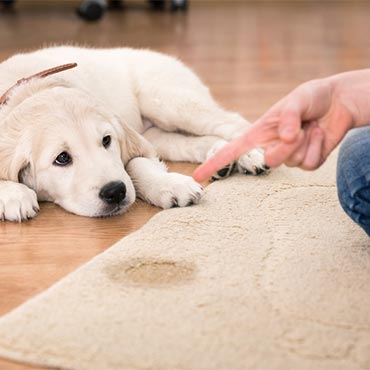 Shaw Carpet
Everyone knows carpet feels great underfoot—whether you have two feet or four!—Shaw has developed some carpet benefits you'll love, and so will your furrier family members. They add up to a healthy, sweet-smelling home for you and your pet.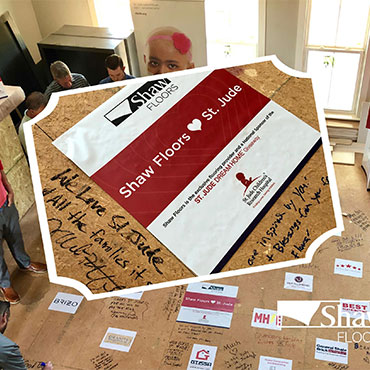 Shaw Carpet
Shaw Floors is honored to be a national sponsor of the St. Jude Dream Home Giveaway. In the coming days, as construction nears completion in more than 40 markets across the U.S., partners & local supporters will gather for "floor signing" events, to permanently attach a blessing or special message to these homes which will raise millions of dollars for the care and life-saving research that happens at St. Jude Children's Research Hospital.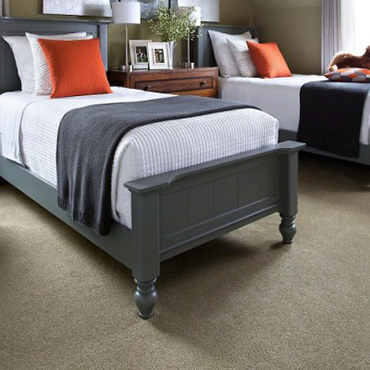 Shaw Carpet
It's a common misconception that carpet can adversely impact allergy and asthma sufferers. Recently, Shaw Industries commissioned a series of scientific studies that indicate that effectively cleaned carpet can reduce airborne allergens, making it a viable choice for families impacted by allergies and asthma.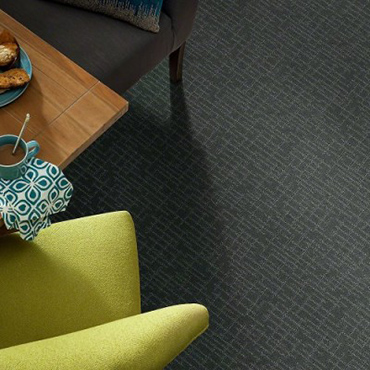 Shaw Carpet
Softness, comfort, texture, color...there are countless reasons to love carpet.
Think about that moment when you first step out of bed each morning. That welcoming touch of warmth is a perfect start to your day.