About Karastan Carpet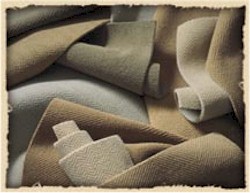 Karastan makes it easier and more fashionable to live green with a new generation of carpet fibers made from corn-based polymers.  This polymer is called DuPont™ Sorona® renewably sourced polymer and it is as good for the environment as it is for you.  It is also an important ingredient in Karastan's SmartStrand® - a remarkabley stain resistant, durable, soft, beautiful, long lasting and earth friendly carpet fiber. These smart attributes are even more brilliant when you consider that 37% of the Sorona® polymer comes from renewable resources instead of the more limited petroleum based ingredients in most other carpets.
 
Styled for Today
By utilizing renewable ingredients that can be infinitely replaced - like corn - Karastan is able to create beautiful carpets, while preserving the earth's nonrenewable resources for future generations.
 
«  For every 7 yards of SmartStrand® with DuPont Sorona®, renewably sourced polymer purchased, enough energy is saved to equal one gallon of gasoline.
 
«  The production of the Sorona® polymer requires 30% less energy.
 
 
«  The production of DuPont™ Sorona® renewably sourced polymer also reduces CO2 emissions by 63% over the production of an equal amount of nylon 6.
 
 
Mindful of Tomorrow                                                                              
As a leader in the carpet and rug industry, Karastan holds a position of environmental responsibility it takes seriously. We continually strive to develop responsible solutions that help you make smart choices for your home and for the world.  
 
 
«  37% of SmartStrand® with DuPont™ Sorona® renewably sourced polymer is produced with readily available agricultural materials that include corn sugars.
 
«  SmartStrand® with DuPont™ Sorona® renewably sourced polymer has built in stain protection – not a topical treatment.  Therefore, it will never wear off or diminish –    Even after years of repeated cleanings
 
«  Excellent colorfastness properties, which resist fading and are covered by Karastan's 10 year Color Fast Warranty.
 
«  Durability that is backed by Karastan's exclusive Lifetime Limited Manufacturing Defects Warranty.
  
«  Karastan SmartStrand® carpets made with DuPont™ Sorona® renewably sourced polymer are CRI Green Label Plus certified for low emissions.
---
---
Featured Products
Karastan Carpet
The Kashmere Collection: Boasting unique patterns and colorations, Kashmere exemplifies lasting quality and ease of cleaning, hallmarks of Karastan's reputation for luxurious carpets and gorgeous living spaces.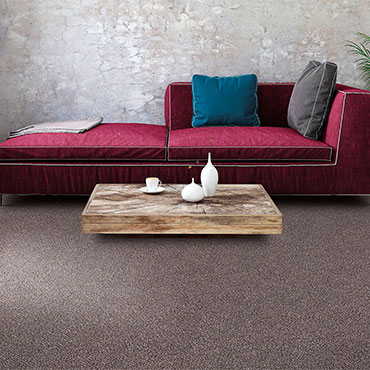 Karastan Carpet
Rustic Revival will rejuvenate any décor with a new look. A tonal assortment that incorporates four yarns creates a great visual in any room. The 16-color palette is natural and compelling. Its soft comfort and easy care are irresistible.
Featured Articles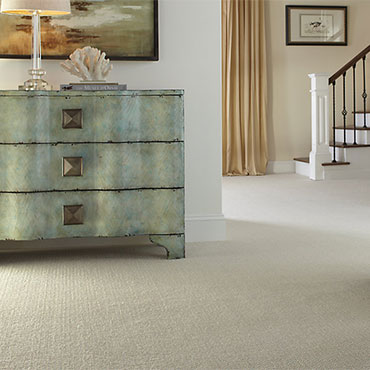 Karastan Carpet
If you're one of the nearly 30% of adults or 40% of children in the U.S. who lives with allergies, you don't need a doctor telling you how the war against allergens is an everyday, uphill battle. Allergens are everywhere around the house – embedded in fabric, airborne in dust and lying in wait on hard surfaces.