About Philadelphia Commercial Carpet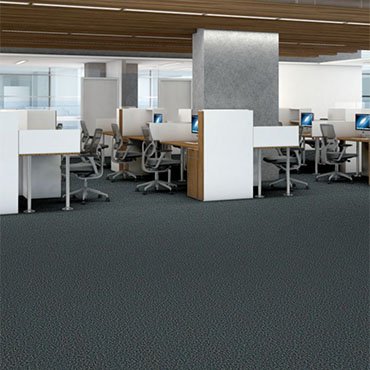 The Rise, Durability, and Versatility of Philadelphia Commercial Carpet
Introduction
Philadelphia Commercial Carpet, a division of Shaw Industries, has carved a niche for itself as one of the premier manufacturers of carpeting solutions tailored for commercial spaces. Offering a wide range of products designed to withstand high foot traffic and everyday wear and tear, the brand has become synonymous with quality, durability, and aesthetic appeal. Let's delve into why Philadelphia Commercial Carpet has earned such a sterling reputation in the flooring industry.
History
Philadelphia Commercial emerged as a brand under Shaw Industries, which itself is a subsidiary of the globally renowned Berkshire Hathaway Inc. Shaw Industries has its roots dating back to the late 1940s, with Philadelphia being one of its standout divisions specializing in the commercial sector. Over the years, it has continued to innovate, ensuring that its products not only meet but often exceed the expectations of its diverse clientele.
Product Range
Broadloom Carpets
Broadloom carpets, typically installed wall-to-wall, are one of the brand's flagship offerings. The continuous, seamless look of broadloom carpeting provides a luxurious aesthetic that is both inviting and functional.
Carpet Tiles
Carpet tiles offer flexibility and are easy to install. They're an excellent choice for offices and commercial spaces that require regular configuration changes. Philadelphia Commercial Carpet offers various designs, textures, and colors, giving customers a wide array of choices.
Custom Designs
For businesses looking for a unique touch, Philadelphia Commercial Carpet also offers custom design services, allowing clients to create flooring that matches their brand identity or space requirements precisely.
Durability and Sustainability
The brand places a high emphasis on producing carpets that are not only visually appealing but also stand up to the rigors of commercial use. The products often undergo stringent tests for durability, stain resistance, and wear and tear. Additionally, the company has been increasingly focusing on sustainability, incorporating recycled and eco-friendly materials into its products.
Technological Innovation
Advancements like stain-resistant technology, moisture-wicking backings, and even anti-microbial treatments are all part of Philadelphia Commercial Carpet's arsenal. Their innovative approach ensures a long-lasting product that maintains its appearance over time.
Installation and Maintenance
Ease of installation is another feature where Philadelphia Commercial Carpet shines. Their products are designed to be user-friendly, requiring minimal professional assistance for installation. Maintenance is equally straightforward, typically requiring just regular vacuuming and occasional deep cleaning.
Conclusion
Philadelphia Commercial Carpet has successfully merged functionality with aesthetics, providing an array of flooring solutions for varied commercial needs. With an emphasis on durability, versatility, and sustainable practices, the brand has established itself as a leader in the industry, promising a mix of quality and design that few can match. Whether you're a business owner looking to revamp your office space or a contractor seeking reliable flooring options, Philadelphia Commercial Carpet is a name you can trust.
---
---