About Shaw Contract Flooring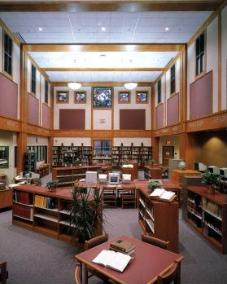 The Versatility and Elegance of Shaw Contract Flooring
Introduction
Flooring is an often overlooked yet essential component of any building or room. It sets the tone, provides comfort, and even impacts acoustics. As businesses and homeowners look for flooring solutions that combine aesthetics, functionality, and sustainability, Shaw Contract Flooring has emerged as a leading contender in this space. With an expansive range of products, from carpet tiles to hardwood and resilient flooring, Shaw Contract caters to various sectors, including commercial, residential, and hospitality. This article aims to delve into the versatility and elegance that Shaw Contract Flooring brings to the table.
History and Credibility
Shaw Industries, the parent company of Shaw Contract, has been a stalwart in the flooring industry for decades. Established in 1946, Shaw initially ventured into dyeing rugs. Since then, the company has exponentially grown, diversifying its range of products and consistently adopting innovation. Their commitment to excellence is evidenced by the numerous awards and certifications they have garnered over the years.
Product Range
Carpet Tiles
One of Shaw Contract's most popular offerings is their range of carpet tiles. Known for their modular design, these carpet tiles can be easily installed and replaced. Their EcoWorx® backing is a sustainable choice, and the variety of colors and patterns available makes it easier for interior designers to conceptualize a unique look.
Hardwood Flooring
Their hardwood flooring options provide a timeless look combined with durability. Manufactured with quality hardwood, these floors add a touch of elegance to any space.
Resilient Flooring
Shaw Contract's resilient flooring range includes luxury vinyl tiles (LVT), vinyl plank, and even rubber flooring solutions. These are particularly suitable for high-traffic areas, offering ease of maintenance without compromising on aesthetics.
Sustainability
Shaw Contract is committed to sustainability, taking into account the entire life cycle of their flooring products. They have a dedicated program to reclaim and recycle old flooring. Many of their products also come with certifications, such as Cradle to Cradle, which affirm their eco-friendly nature.
Customization and Design Services
Beyond their broad range of products, Shaw Contract also offers customization and design services. For businesses looking for something unique that aligns with their brand identity, the team at Shaw Contract can produce bespoke flooring solutions tailored to specific needs.
Conclusion
Whether it's for a corporate office, a luxurious hotel, or a cozy home, Shaw Contract Flooring offers an array of options that are both beautiful and functional. Their commitment to sustainability and innovation makes them a choice that not only pleases the eye but also contributes to a better future. With its rich history, diverse product range, and emphasis on design and customization, Shaw Contract Flooring has indeed set a high standard in the world of flooring solutions.
---
---