About Mohawk Carpet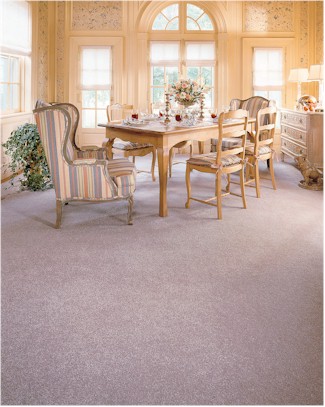 The Evolution of Mohawk Carpet: A Legacy of Innovation and Quality
Introduction
In the world of floor covering, few names are as iconic as Mohawk Carpet. A staple in homes and offices across the globe, Mohawk has carved out a legacy that stands as a testament to innovation, quality, and sustainability. From its humble beginnings to its current status as an industry leader, Mohawk Carpet has been a part of the American fabric for nearly a century and a half. This article will explore the history, innovations, and commitment to sustainability that have made Mohawk a household name.
The Roots: Humble Beginnings
Founded in 1878 as the Shuttleworth Brothers Company, Mohawk Carpet had a modest start in Amsterdam, New York. Originally specializing in woven carpets, the company grew in scale and production capacity, gradually making a name for itself in the textile industry. It wasn't until the 1920s, with the acquisition of the well-known Karastan brand, that the company officially changed its name to Mohawk Carpet Mills, Inc., establishing a foundation for the empire it would become.
Expanding Horizons: From Textiles to Flooring
Throughout the mid-to-late 20th century, Mohawk expanded its portfolio beyond traditional woven carpets. The company delved into tufted carpets, area rugs, hardwood flooring, laminate, and even ceramic tiles. Acquisitions like Aladdin Mills and World Carpets further broadened its reach, securing Mohawk's position as a full-range flooring provider.
Pioneering Innovations
Over the years, Mohawk has been at the forefront of innovation in the carpet and flooring industry. Its introduction of SmartStrand, a sustainable carpet made from renewable resources, signaled a commitment to both quality and environmental responsibility. Mohawk's EverStrand products, which are made from recycled plastic bottles, further solidified this commitment.
Another innovative product from Mohawk is Air.o, a hypoallergenic soft flooring designed to improve indoor air quality. The company's commitment to innovation also extends to manufacturing techniques, such as the revolutionary ColorMax technology that ensures vibrant and fade-resistant colors.
A Commitment to Sustainability
Sustainability is at the core of Mohawk's business model. The company has made significant strides in reducing its carbon footprint by investing in renewable energy sources and diverting waste from landfills. Through various recycling programs, Mohawk has successfully recycled billions of plastic bottles into EverStrand carpets, thereby contributing to the circular economy.
Global Reach and Reputation
Today, Mohawk is a global enterprise, with manufacturing and distribution facilities in multiple countries. Its extensive line of products can be found in homes, offices, and commercial spaces around the world. The company continues to earn awards and recognitions for its quality, innovation, and sustainability initiatives, cementing its reputation as an industry leader.
Conclusion
From a small textile mill in upstate New York to a global leader in flooring solutions, Mohawk Carpet has come a long way. With its unwavering commitment to innovation, quality, and sustainability, Mohawk continues to set the standard in the industry. As it looks towards the future, one thing is certain: Mohawk Carpet will continue to evolve, offering products that are not only beautiful and durable but also responsible and sustainable.
And so, whether it's the carpet that cushions your feet as you step out of bed, or the area rug that anchors your living room decor, there's a good chance it's a Mohawk— a name that stands for quality, innovation, and a legacy that spans generations.
---
---
Featured Products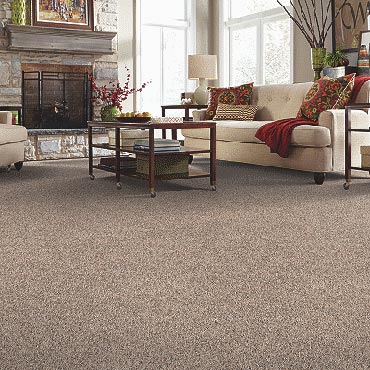 Mohawk Carpet
When it comes to a carpet that truly has it all, look no further than SmartStrand. Where traditional carpets fall short, the innovative fibers in SmartStrand Forever Clean offer unbeatable spill protection, permanent stain resistance and long-lasting durability. Truly a worry-free solution, SmartStrand Forever Clean is the perfect flooring for busy households.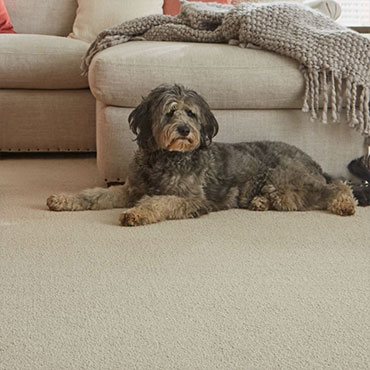 Mohawk Carpet
SmartStrand is still the softest, most durable and easiest to clean carpet on the planet. SmartStrand includes Mohawk's exclusive All Pet protection, the most comprehensive pet warranty in the industry, covering all pets, all accidents, all the time.