Anderson-Tuftex Carpet Photos
About Anderson-Tuftex Carpet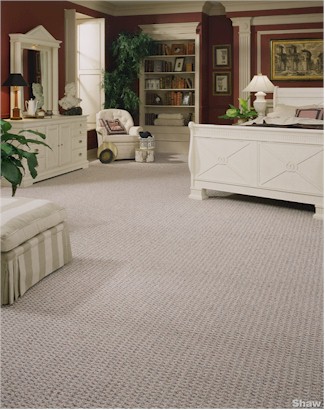 Anderson Tuftex Carpet: A Blend of Quality, Craftsmanship, and Style
Introduction

The world of carpeting is as diverse as it is essential to the modern home. Among the multitude of options available, Anderson Tuftex stands out as a brand that blends quality, craftsmanship, and style into every fiber. From its origins to its commitment to sustainability, Anderson Tuftex offers a unique combination of features that makes it a go-to choice for homeowners, designers, and builders alike.
History and Origins

Anderson Tuftex is a brand born from the merger of Anderson Hardwood Floors and Tuftex Carpets of California. Both companies had a long-standing tradition of producing high-quality flooring solutions. Anderson Hardwood Floors was originally known for its superior hardwood floors, while Tuftex specialized in designing and manufacturing carpets. The fusion of these two powerhouses aimed to create a brand that offers a full range of flooring options, from hardwood to carpeting, without compromising on quality or design.
Materials and Craftsmanship

One of the standout features of Anderson Tuftex carpet is the quality of the materials used. The brand often uses Stainmaster® nylon or Anso® nylon in its carpets, which are renowned for their durability, stain-resistance, and comfort. Additionally, Anderson Tuftex carpets are often crafted with a focus on intricate patterns and designs. Whether it's a plush Saxony or a resilient loop carpet, the attention to detail is palpable in each product.
Design and Style

When it comes to design, Anderson Tuftex offers a wide range of options to fit any home's decor. From timeless classics to modern patterns, the brand ensures a rich selection that can accommodate different tastes and preferences. Not limited to traditional earth tones, Anderson Tuftex carpets come in various colors, allowing homeowners to find the perfect match for their living spaces.
Sustainability

In today's eco-conscious world, sustainability is a crucial factor in any purchase. Anderson Tuftex is committed to environmental responsibility, often incorporating recycled or renewable materials into its products. Moreover, the brand works towards reducing its carbon footprint through sustainable manufacturing practices. Many of their carpets meet or exceed environmental standards, making them a good choice for those looking to make a green purchase.
Installation and Warranty

Installing an Anderson Tuftex carpet is generally straightforward, but it is always recommended to use professional installation services to ensure the best results. The brand also offers extensive warranties for their products, offering peace of mind to customers that their investment will stand the test of time.
Conclusion

Anderson Tuftex is a brand that encapsulates what many homeowners look for in a carpet: durability, style, and a commitment to sustainability. With its rich history and dedication to quality, it remains a significant player in the flooring industry, offering a range of products that beautifully meld form and function. Whether you're renovating your home or building from scratch, Anderson Tuftex carpet is an option worth considering for its blend of quality, craftsmanship, and style.
---
---
Featured Products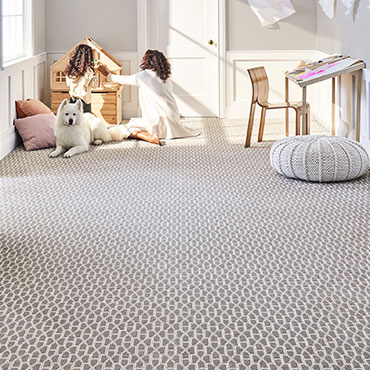 Anderson-Tuftex Carpet
PetProtect® design make use of different cut and loop effects to lend a modern edge to a reflection of a centuries-old practice. This pattern comes in 12 captivating tones.